How to get tour Ho Chi Minh – Mui Ne
'Open tour' buses running between Ho Chi Minh City and Nha Trang will help you save money. It takes less than 5 hours and costs about $5 to reach Mui Ne. It is convenient that all the buses stop at the heart of tourist trip, which means no need to take a taxi then. Read more: From Ho Chi Minh City to Mui Ne – Vietnam Tour guide
 The second option is a train ticket of $7 with 4-hour-moving to Phan Thiet. From station there, you need to spend 5km sitting on a taxi to Mui Ne resort costing you about 4$. There are also local buses with the price less than $2.
 The most convenient vehicle is taxi. With the same 4 to 5 hours, you may enjoy your privacy; start your trip whenever you want. The price is ranging from $70 to $100. Let's show your bargaining ability.
 2. What to do
The very first thing you should do is renting a motorbike. You will surely find it very enjoyable discovering the entire Mui Ne. Notice please! Be sure you always have your helmet on while riding a motorbike for your safety and following Vietnamese traffic law.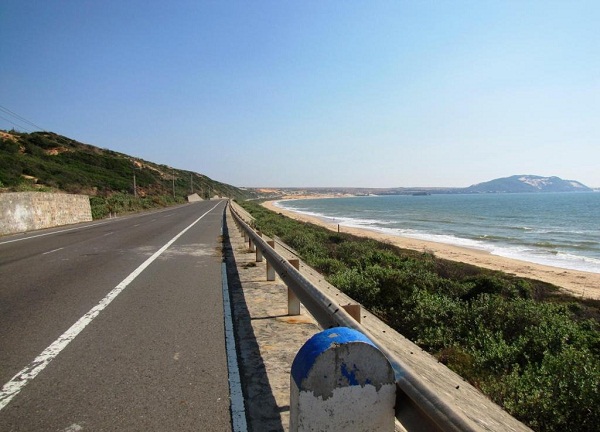 Next, kite surfing sounds so interesting, isn't it? There are many 'kite surfing schools' along the beach, It's time to learn a new skill and become a master.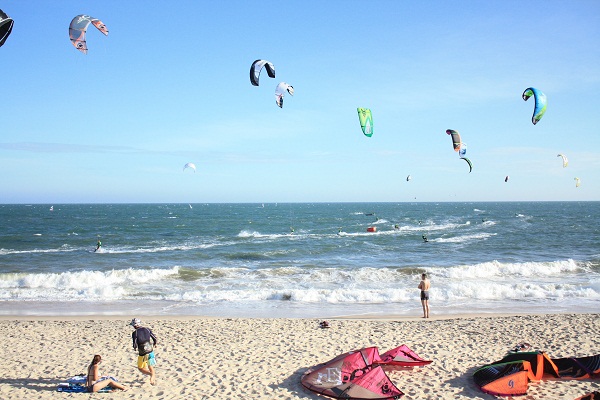 Sand sliding is really fun too. Only with $2 to $4, you can start this game without minding the time.
 The other thing is to enjoy sunrise and sunset on the beaches. They are just so magnificent and spectacular with many colorful boats dots the water in the morning and the whole sense dyed in red in the evening.
Read more: