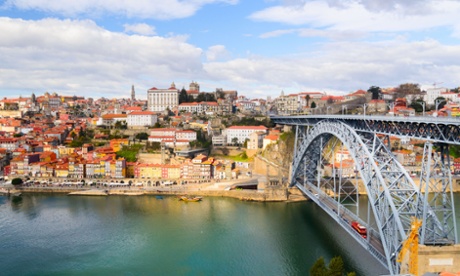 This week's best city stories discuss the idea of tourism-based "urbanicide", discover buses transformed into showers, wish Chennai a happy birthday and ask whether major cities like New York are just exclusive playgrounds for the creative class.
We'd love to hear your responses to these stories and any others you've read recently, both at Guardian Cities and elsewhere: share your thoughts in the comments below.
Urban preservation … or murder most foul?
We see stories of dying cities everywhere, from Detroit to Yubari. But Marco D'Eramo believes that around the world a form of "urbanicide" is happening as a result of Unesco granting World Heritage Site status, translating urban life into a tourist attraction at its own expense. Despite its effects, this apparent violence is committed "in all good faith and with the loftiest intentions," D'Eramo declares, "to preserve examples of heritage for the benefit of humanity." But what is the ideal balance of preservation and evolution in our cities today?
Rush-hour shower
Old buses have found a new use in San Francisco – and this time it's not as mobile food trucks. Aware of the thousands of homeless individuals in the city without sufficient access to shower facilities, Doniece Sandoval decided to transform a donated bus into shower suites for people who don't have their own. So far, 50 other cities worldwide are considering implementing similar mobile showers.
Japan helps Phnom Penh beat traffic
As Phnom Penh's population and economy have grown, so the city centre's roads have become severely clogged with traffic. Enter Japan. As Next City reports, Tokyo's development arm, the Japan International Cooperation Agency (JICA), hopes to completely redesign and rebuild the Cambodian capital's traffic light system with "smart" signals so that the city can get moving again.
Disneyland for hipsters
In the Washington Post, Joel Kotkin argues that major cities like New York are "adult Disneylands", aimed purely at creative hipsters, while the average middle-class citizen is overlooked. Although Sun Belt cities such as Phoenix or Des Moines get criticised as "places where the American dream has gone to die", Kotkin points out that they are, in fact, growing rapidly, and providing much-needed affordable housing and accessible jobs for the majority of US society. Yet Kotkin's ideas have already begun to attract criticism from environmentalists praising the sustainable benefits of dense, walkable urban centres.
Top parks for Albuquerque
What do Anchorage and Albuquerque have in common? Alaska may be a far cry from New Mexico, but these two urban hubs provide the most amount of parkland per acre than any other cities in the US. GOOD have created this infographic showing the best cities for parks and green space in the US – with some notable absentees (we're looking at you, Los Angeles).
The business case for urban agriculture
Urban farming has become a popular trend in trying to achieve more sustainable food production. But to what extent is it actually succeeding as a business model? Can it be a viable alternative to commercial farming? Citiscope explores this issue in depth, looking at Lufa Farms in Montreal, which has combined innovative hydroponics-led rooftop farming with effective marketing and distribution techniques in order to help feed 10,000 city residents.
Songs for a city
Chennai, known as the "Detroit of India" (for its motor industry rather than urban decay) turns 375 years old today – happy birthday! To celebrate, local musicians have composed songs and anthems for the city. Scroll rounds up the new city theme tunes, and notes: "Going by the evidence on display, filter coffee, Marina beach and yellow autorickshaws are the elements that fuel the Chennai dream."
Does heritage preservation really hurt cities? Is New York only for hipsters? Have your say in the comments below.