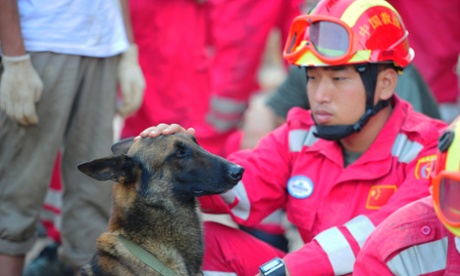 Good week for
Raudhatul Jannah, an Indonesian Tsunami survivor who was reunited with her parents after nearly ten years. The 2004 disaster swept the four-year-old out to sea, where she was rescued by fisherman.
Colombian President Juan Manual Santos was sworn in for a second term. In his speech he warned Farc rebels to cease their attacks.

Bad week for
Peter Humphrey and Yu Yingzeng, the GlaxoSmithKline consultant and his wife are on trial in Shanghai for trafficking personal data.
Peter Hahn, who runs an NGO on the North Korea-China border, who is being investigated by the Chinese authorities.
The week in numbers
1,922 Palestinians have been killed in the latest conflict in Gaza according to the UN Office for the Coordination of Humanitarian Affairs emergency situation report (pdf).
589 people died in a 6.1 magnitude earthquake in the southwest China province of Yunnan.
137 people missing presumed drowned after a ferry capsized in the Padma River in Bangladesh.
99 human rights organisations signed a letter to Thai Pineapple Association asking them to urge producer Natural Fruit to drop charges against labour rights activist Andy Hall, who has been investigating the company.
$ 5.41 how much young American travellers were paid per hour for undercover work in Cuba, which included using HIV-prevention workshops to recruit political activists.
5 South Sudanese humanitarian aid workers were murdered in the war-torn country according to new figures released by the UN Mission in South Sudan.
Picture of the week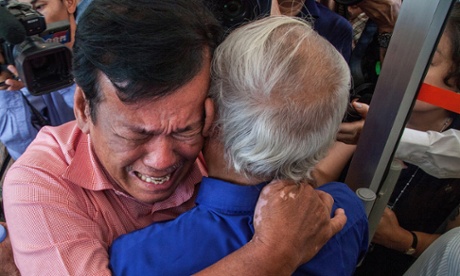 Quote of the week
This week's quote is from an open letter about the failure of civil society, signed by dozens of people who work for high-profile NGOs, including Amnesty International, Greenpeace and Oxfam:
Sadly, those of us who work in civil society organisations nationally and globally have come to be identified as part of the problem. We are the poor cousins of the global jet set. We exist to challenge the status quo, but we trade in incremental change.
What you're saying
Here's a comment from our LinkedIn page from David Fritz, head of communications at Biovision Foundation, on the neglect of smallholder farmers:
Smallholder farmers, not just in Africa, have always been and still are considered to be of low importance. Support from governments is minimal and the general public shows little respect for them.
Multimedia
Milestones
On 8 August 1914 British battleships bombed Dar-es-Salaam, bringing Africa into "the war to end all wars".
Sixteen years ago this week the US embassies in Tanzania and Kenya were bombed, killing hundreds of people.
President Obama called the first US-Africa summit an "extraordinary event".
Reading list
Suggestions for summer holiday books from Acumen.
Post-crisis trends in private capital flows to developing countries (Overseas Development Institute)
What You Need to Know About the Ebola Outbreak (New York Times)
How The Great War Razed East Africa (Africa Research Institute)
Coming next week
Ebola, dengue and cholera: are epidemics taking humanitarian response to the brink? Our live chat next week is on disease outbreak, join us on Thursday 14 August, 1-3pm BST.
Next week we will be launching our first campaign. The topic: financial inclusion. 2.5 billion people lack access to a basic bank account. How do we construct a future with no unbanked? Use the hashtag #NOunbanked.
Who are the leaders shaping the debate on youth unemployment? From young campaigners, policymakers to the data researchers, next week we'll be bringing you an interactive of the key voices on the issue.
Join the community of global development professionals and experts. Become a GDPN member to get more stories like this direct to your inbox.